Project Yedid of Misaskim's Purim Seudah for Thousands
March 15, 2022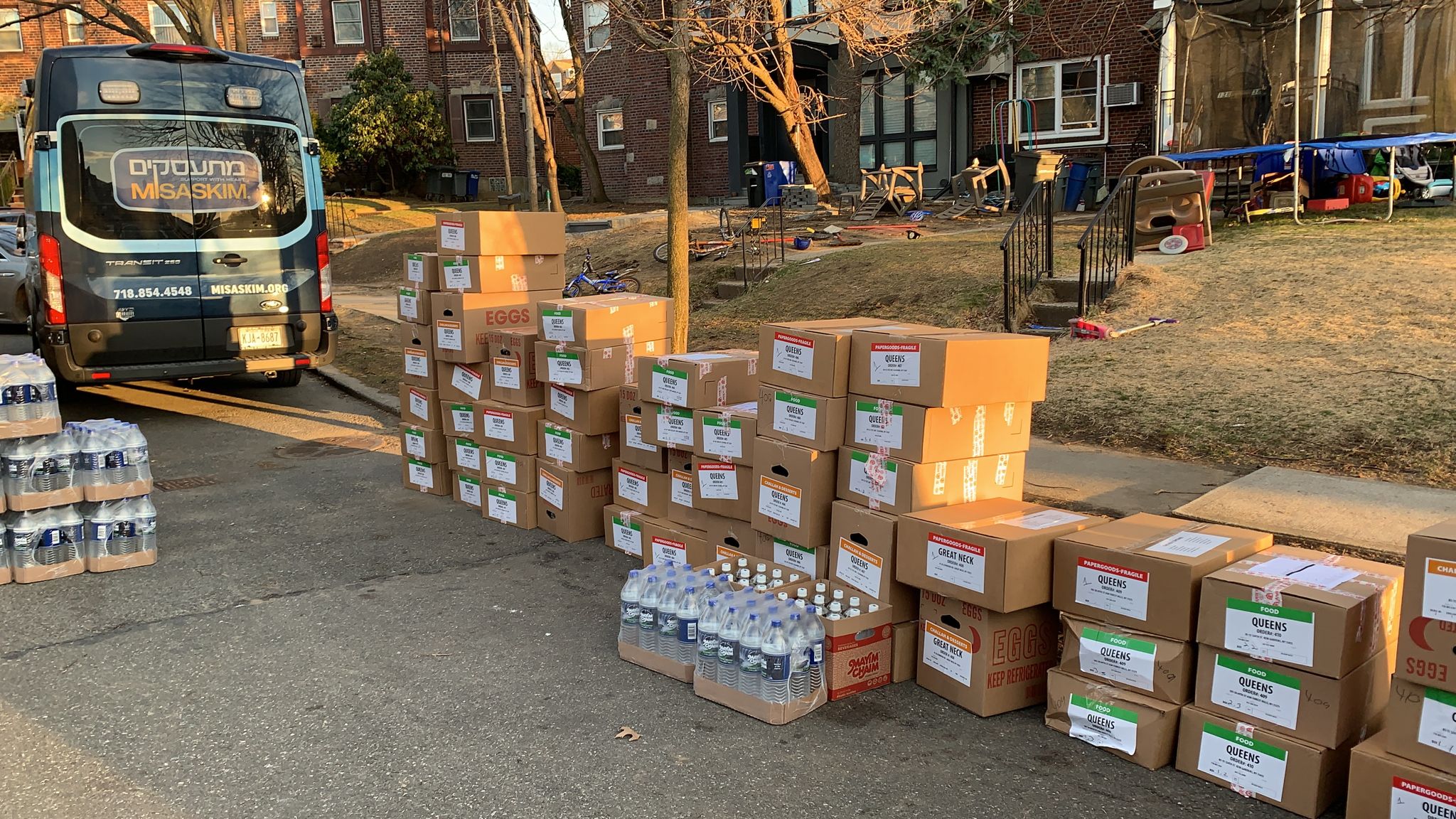 Misaskim recognizes that Purim, the day of joy, is not all that joyful for almanos and yesomim. It's hard to celebrate when they're feeling so alone. And it hurts to always be the guest.

In a gargantuan undertaking, Project Yedid packaged and distributed a gourmet Purim seudah with food, drinks, tableware, and decor to almost 500 families.

Weeks in advance, invitations were sent out. And in the true Misaskim style, no detail was overlooked. The families were able to choose a menu tailored to their specific needs. Whether it was a certain shechita, a Sephardic menu, or an allergy-related request, Misaskim accommodated it all.

On Tuesday before Purim, this massive operation came to a head as the orders were packaged and delivered to the homes—all in one night.
With a beautiful meal delivered right to their doorstep, the almanos were able to host their family and friends without having to be anyone's guests. A day that would otherwise have magnified their void was spent in the company of those who matter most.

And amidst all the sugar, wine, and cartwheels, the almanos and yesomim found joy in Purim too.
Back to previous page