Misaskim Attends Community Meeting Welcoming New FBI Director
December 07, 2021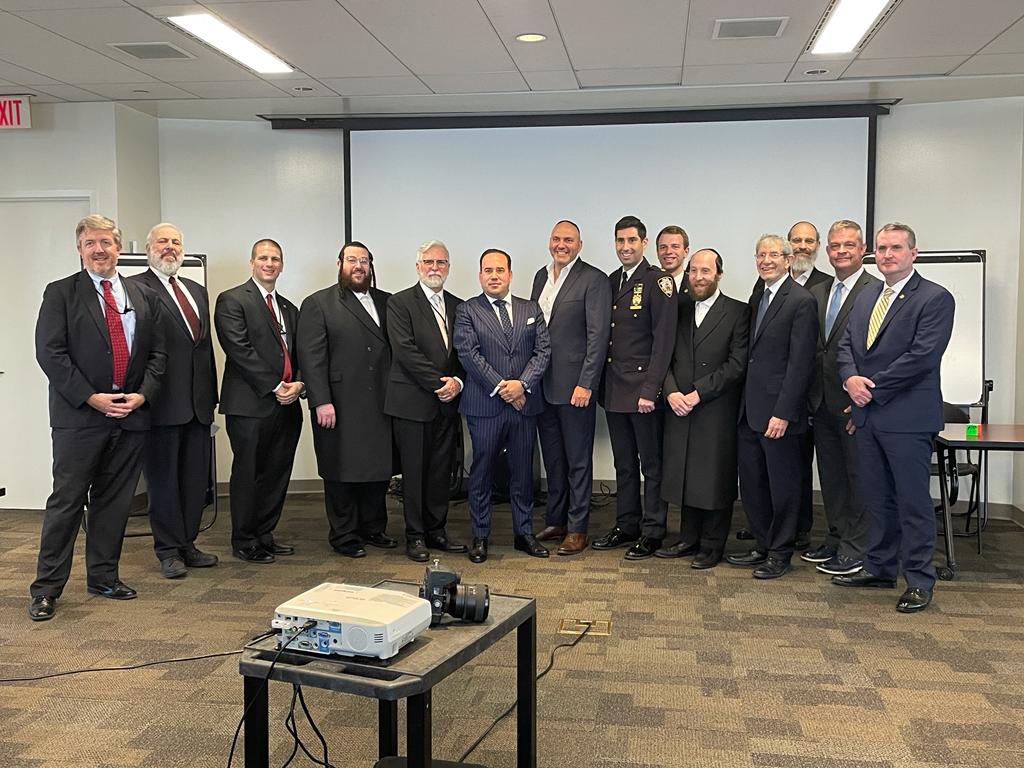 On December 6, 2021, a meeting took place with leaders of the Jewish community welcoming the new director and special agent of the FBI in NY. Michael Driscoll has joined the team in New York as the Director ADIC, and Nicholas Boshears has joined as the Special Agent in Charge. Community leaders welcomed Driscoll and Boshears warmly with well wishes and words of encouragement. The topic of discussion at the meeting was current matters and concerns pertaining to the Jewish community. A special presentation was also shown on the recent rise of bank fraud, and ways the community can protect themselves against such threats.

Yanky Meyer, founder and director of Misaskim, attended the meeting to represent the local Jewish community. In his conversation with Nicholas Boshears, a memorable interaction ensued. Meyer explained his role at Misaskim and how the organization works with law enforcement agencies whenever needed, or during times of tragedy. Boshears wondered how Misaskim first began their relationship with the FBI. Meyer shared that the previous director, Bill Sweeney, had become an acquaintance and ally when Misaskim worked with his team on the security for Siyum Hashas in 2012 at MetLife Stadium. The stadium, and therefore the event, fell under Sweeney's jurisdiction at the time, and so he worked closely with Meyer leading up to the event.

Immediately Boshears remarked, "Oh, you're the guys with the big blue van and the blue jackets!" Meyer responded in the affirmative, and Boshears explained that he had been working in Pittsburgh at the time of the horrific Tree of Life massacre. Not only did he notice Misaskim's team arriving at the scene almost immediately, he was the one who got the call from Sweeney to assist the Misaskim team at the scene of the shooting. It was an interesting turn of events which allowed Meyer the opportunity to show the new director and special agent exactly what Misaskim does.
Back to previous page