Is That Smile a Mask?
March 09, 2020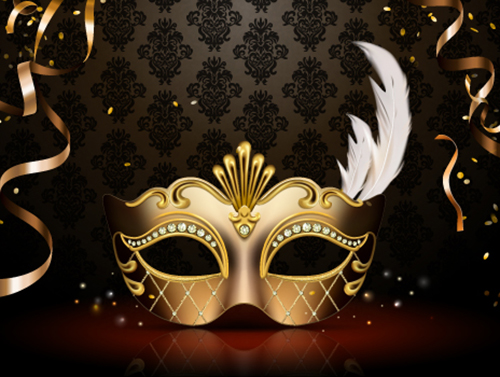 Power of Sadness
Chaim held his brother Moishy by the hand. As they walked through the lively Purim streets, loud music mobiles filled the streets and costumed children swarmed about. Smiles were on everyone's faces.

Clutching a big cellophane package, the boys happily approached their first destination. Their mother had arranged an elaborate Mishloach Manos to deliver to Moishe's Rebbi. Heading up the steps, Moishe met 3 other boys from his class who were standing outside the door. Their fathers were with them, holding onto their hands as they delivered their own packages.

Chaim and Moishe watched as the rebbi warmly greeted the children and chatted with the fathers animatedly, before handing them their colorful arrangements in return.

Moishe stopped in his tracks suddenly, his eyes glazed with tears. "I'm embarrassed, Chaim." he whispered. "I don't have a father to go with." Chaim stopped short too and sadly looked his little brother in the eye. All the excitement faded away and he did not know what to say.

Power of Grief
As Purim comes around, Yesomim experience a great void. As Klal Yisroel celebrates in joy and jubilation, the grief of their loss gets intensified, and they feel the pain all the more.

As brothers and sisters, we have to work on being sensitive to the bereaved. We have to try to understand their pain and be sensitive to their situation. This Purim, let's try to give it our all, so that they too can experience a Purim full of simcha and joy.

Power of a Yasom
The entire Megillah revolves around the story of Purim. Of the miracle that was brought for the entire Jewish nation, and their triumph that has us celebrate every year.

But who is the true heroin of the story? Who saved us from Haman's evil plot and ultimately brought about the Venhopochu?

Esther. The Yasom, the queen, the crown jewel of the Jewish nation who saved her entire people from annhilation.

As Esther entered the courts of Achashveirosh, she turned her heard and her eyes to the heavans. "Hashem," she cried, "I am all alone. I have no one else to turn to, but you. Please help me with this mission, because I have no one else but you."

Indeed, as the story continues, Hashem listened to the tears of Esther. And from thereupon started the series of events that led to our ultimate salvation.

Power of Unity
This Purim, take note of the Yesomim and Almanos in your neighborhood, in your shul, in your community. Does the almana have where to eat? Does she have where to hear megillah? Does the Yosom have someone to take him to his rebbi? Before you get caught up in the colorful wind of costumes and clowns, make sure that you remember those who are feeling broken and lost.

A Simchas Purim!
Back to previous page