PREVENTION & SAFETY - Misaskim Coordinates Security
February 10, 2020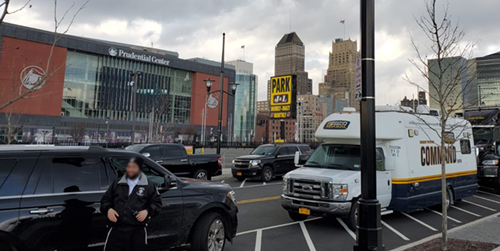 Months leading up to the Dirshu World Siyum in Newark, Misaskim was called upon to coordinate the security detail for February 9, the largest Dirshu Siyum in North America.

Founder of Misaskim, Yankie Meyer, utilized his expertise and agency connections from his many years of community service. The result was the collaboration of over 30 law enforcement agencies who came together to keep Klal Yisroel safe during such a momentous night.

"We simply couldn't be cautious enough. We couldn't afford to overlook even one detail," says Mr. Meyer. After lengthy meetings a rigorous protocol was developed to ensure maximum security.

From heavily armed guards, to K-9 units, from thorough inspection of all transportation lines and entry points to evacuation and lock-down plans, every detail was pre-planned to ensure that the thousands of yidden in attendance would enjoy the evening worry-free.

Misaskim would like to thank the 300 police officers, sergeants, sheriffs, and Misaskim and Hatzolah volunteers who worked tirelessly to keep all the guests safe.

May Hashem keep watch over all of us and may Misaskim's services only be called upon for prevention.
Back to previous page