And the WINNER is...
July 24, 2018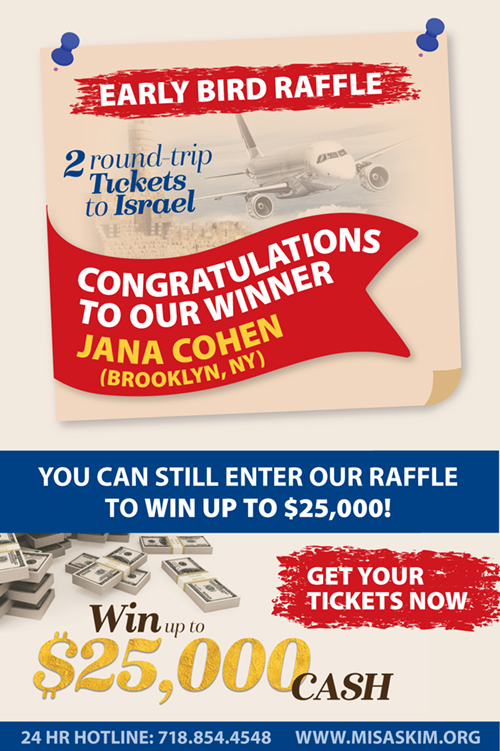 Congratulations to our 2018 Early Bird Raffle Winner, Jana Cohen from Brooklyn, NY, upon winning two round trip tickets to Israel. It's not too late to enter. Visit our website today at
www.misaskim.org/tickets
for a chance to win up to $25,000 cash.
Misaskim is a volunteer organization which provides support services and assistance during times of crisis and tragedy. Misaskim is a source of compassion, encouragement, light, warmth and direction. Help Misaskim continue its vital work by entering our raffle today.
Back to previous page