Misaskim: Answering the Cry
September 12, 2017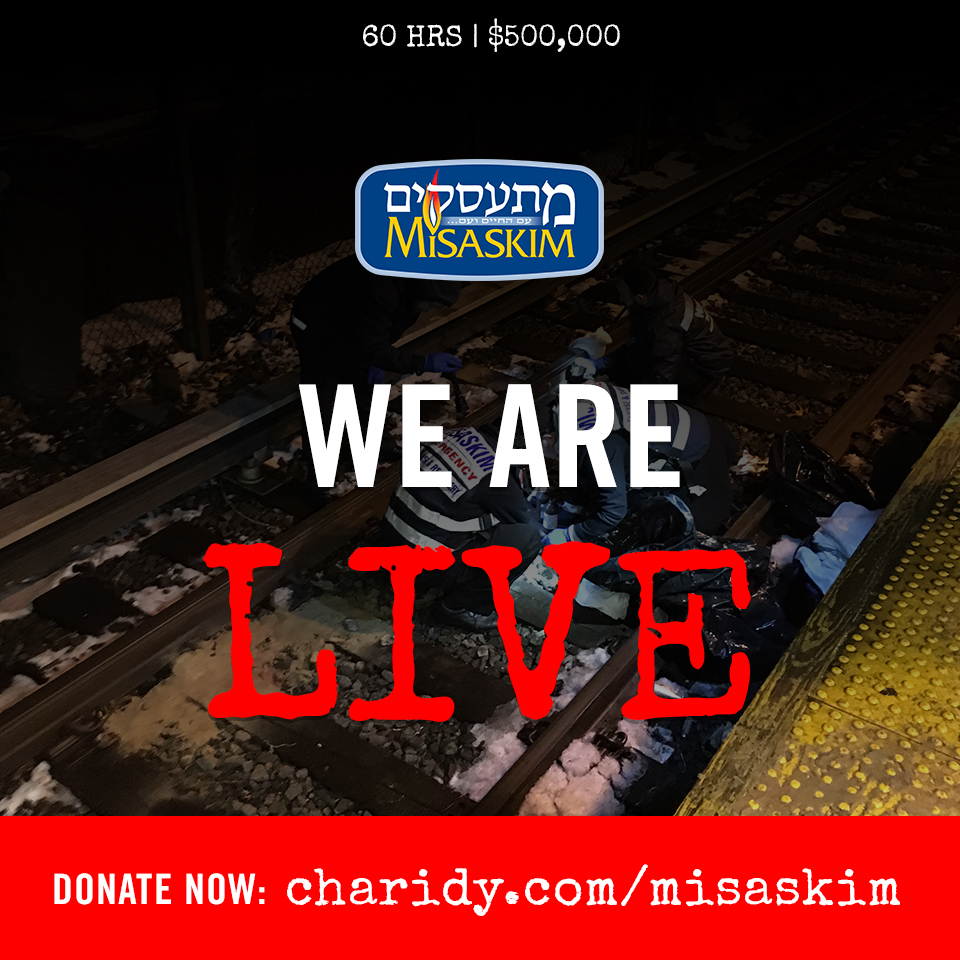 Misaskim volunteers go beyond the call of duty 24 hours a day, 7 days a week, 365 days a year, during life's most devastating moments. Now they need your help.

Every year, thousands are left stranded in the wake of crisis and tragedy. And Misaskim is there for them. Now, Misaskim needs you.

Misaskim volunteers offer guidance, support, and direction during life's most devastating moments. Services include a 24-hr emergency operations center, disaster relief, missing persons search coordination, Jewish burial advocacy in conjunction with autopsy and cremation prevention, and Gemach Nichumim, which furnishes grieving families with necessary shiva-related items. In the past year alone, Misaskim has brought over 100 mesei mitzvah to kevurah, serviced 2,240 shiva homes, comforted some 8,000 aveilim, delivered thousands of meals to grieving families, and much more.

Misaskim is held in the highest of esteem, and is often called upon by government bureaus to provide assistance, consultation, and advice in safety and security matters concerning the Jewish community. To this end, the organization frequently works together with local, state, and federal law enforcement agencies.

The hundreds of men who continue to selflessly dedicate their days and nights as Misaskim volunteers must be ever ready to spring into action, even in the most terrible and horrific situations.

And Misaskim does this in almost every community in the tristate area and beyond, with sensitivity and compassion, answering the cry of those facing tragedy and loss.

Beginning noontime on September 12th and for the next 60 hours, Misaskim will be running an emergency campaign to raise a minimum of $500,000 to keep its essential mission going.

The funds raised will further the organization's incredible work, providing the most vital community resources to those struggling in the aftermath of tragedy.

Misaskim never says "no"; be part of Answering the Cry, and say "YES!". Donate now.
Back to previous page