Misaskim Assists with Deceased El Al Passenger
October 16, 2012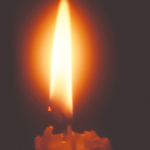 Misaskim was contacted by airport personnel on Tuesday morning at 3:30a.m. about the tragic death of Mrs. Sabrina Kalker, A"H. Mrs Kalker was traveling on El Al flight 001 from Israel back to New York after spending the Yomim Tovim in Israel with her children, grandchildren and great-grandchildren.

During her flight home, Mrs. Kalker passed away from natural causes and was pronounced dead mid-flight. Airport officials contacted Misaskim for assistance with handling the nifteres since she was of the Jewish faith.

Misaskim representatives were tasked with doing the death notifications. Volunteers assisted the family in navigating the legal system and escorted the niftar to the Medical Examiner's office to ensure kavod hames.

The levaya for Mrs. Sabrina Kalker A"H, a Flatbush resident, is scheduled to take place on Wednesday morning, October 17th at the Midwood Chapel.
Back to previous page