Tishrei: Misaskim's Marathon Month of Chesed
October 16, 2012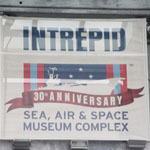 Each year, the month of Tishrei heralds a season of intense preparation as Klal Yisroel gets ready for the Yomin Tovim. It is precisely during this hectic time of the year that Misaskim is bombarded with urgent requests for help from nearly every Jewish community. As the urgency surrounding Yom Tov intensifies, so do the calls for assistance. Misaskim representatives always make every effort to anticipate the particular services that will be needed each year so that Yom Tov can be observed without any hindrances. Much has been happening at Misaskim during this past month.

As Rosh Hashanah neared, Misaskim sent Sifrei Torah to be used on Rosh Hashanah to individuals who are currently in prison.

Misaskim representatives were faced with a bitter and heartrending situation on Rosh Hashanah when they were summoned to a home in Boro Park where a young child had drowned tragically. Misaskim volunteers remained on the scene to support the family while the detectives and other law-enforcement personnel completed their investigation. Then, together with Misaskim's non-Jewish Shabbos assistant, volunteers escorted the niftar to the Medical Examiner's office to ensure a timely release. Once Yom Tov was over, Misaskim began working with Port Authority officials to expedite the father's return from overseas. Everything possible was done to ensure that no delays occurred at customs and immigration.

As soon as Rosh Hashanah was over, Misaskim geared up for the highlight of each year -- the Tehillim Asifah. Viewed by Misaskim as its most important crisis-prevention tool, the organization coordinated this year's Asifah which was attended by thousands of children worldwide. The Tehillim Asifah has been initiated in response to the many tzaros which Klal Yisroel and Misaskim confront daily. Surely the fervent pleas of the tinokos shel Bais Rabban penetrated the Sha'arei Shamayim and will secure a shanah tovah for all of Klal Yisroel.

On the very same day as the Asifah, Misaskim representatives were enlisted to help resolve two situations. First, Chai Lifeline asked Misaskim for assistance in arranging for the transport back to Eretz Yisroel of a young niftar, whose family had little or no financial means. Misaskim representatives coordinated the transport and were on the spot throughout the entire process to ensure efficiency.

Then, Misaskim assisted the authorities with identifying and locating family members of a nifteres. Misaskim encouraged and guided the family to bring this nifteres to kever Yisroel.

At this time of year thousands flock to bodies of water to say Tashlich. Unfortunately, this year, due to events taking place at the U.N. General Assembly, some of the usual Tashlich sites were off limits. Misaskim and the NYPD acted in coordination to provide access to certain restricted areas for this purpose. Misaskim was also able to arrange for limited access to certain secured areas on the day of Shloishe Esrei Middos.

In addition, Misaskim's light towers were also set up in the evening at Caesar's Bay in Brooklyn to light up the area for Rabbonim and thousands of community members who came to say Tashlich.

Misaskim volunteers were on the road Erev Yom Kippur picking up shivah supplies from homes in all the communities we service. This was done in order to make sure that shivah equipment had been removed before Yom Tov was ushered in and to help make each family's shivah ordeal somewhat less difficult.

About 45 pick-ups were completed on Erev Yom Kippur. This number is unusual, and was the result of the fact that many families ended their shivah early because of Yom Kippur. Misaskim is deeply grateful to its volunteers in all neighborhoods for the extra assistance on such a hectic day.

Misaskim coordinated the search for a missing teen from Flatbush when he went missing two days after Yom Kippur. Misaskim coordinated with Shomrim and the Police Department until the boy was found.

During that same evening, Misaskim was contacted by the Minneapolis Jewish community regarding two Jews who had been tragically shot dead by a gunman. Misaskim contacted the local Medical Examiner to educate him about Jewish traditions relating to death. This was the first time the Medical Examiner had ever been asked to consider religious implications while investigating a murder. The Medical Examiner went beyond the call of duty and responded in a most respectful manner, consulting with Misaskim's Rabbonim in Brooklyn throughout the investigative process. A Misaskim volunteer was also on sight to complete the clean-up and ensure kavod hames.

A family who experienced the death of a sibling Erev Sukkos was at a loss when they realized that immediate family members who had traveled in for the lavayah would have to stay over Yom Tov. In addition to sleeping arrangements that had to be coordinated quickly for 40 family members, Misaskim arranged for 160 meals. In this way, the entire family spent Yom Tov together, thus making a trying time a little easier for all concerned.

During the first and second days of Sukkos, Misaskim arranged for its non-Jewish assistant to transport a dialysis patient for treatment.

On Thursday, Chol Hamoed Sukkos, hundreds of yisomim and their families joined Misaskim for its annual Chol Hamoed Sukkos event. Misaskim coordinates these Chol Hamoed outings twice each year to provide a day of celebration and fun for those who have suffered the loss of a parent. The families that participated were bused in from nearly every community in the tri-state area including Boro Park, the Five Towns, Flatbush, Lakewood, Long Island, Monroe, Monsey, New Square, Queens, and Williamsburg. This year's event featured a visit to the Intrepid Sea, Air and Space Museum followed by a Seudas Yom Tov and a Simchas Bais Hashoevah.

The children started their day at the Intrepid where they explored the museum including the Concorde, the Growler Submarine, and the Space Shuttle Pavilion. Complimentary snacks were distributed outside a sukkah that was specifically set up at the Intrepid.

After leaving the Intrepid, the families boarded the 12 buses that were waiting to transport them to Boro Park to participate in the Seudas Yom Tov prepared especially for them. The Seudah took place in a 5,500 sq foot sukkah specifically built by Misaskim for this occasion.

Following the Seudas Yom Tov, the children were treated to a mega Simchas Bais Hashoevah complete with a 12-piece band and the Shira Choir. The joy was palpable as the hall reverberated with intense dancing and singing that lasted for more than three hours. Numerous Rabbonim joined in the celebration and warmly embraced the children. In addition, the renowned singer, Avraham Fried, performed at the event, and interacted with the youngsters. Finally, the children were treated to a special performance by the Shaarei Arazim Acrobatic Team and the Twins from France.

The Siyata Dishmaya was evident throughout the day. Ongoing showers had been predicted for most of the day of the trip and the low-hanging clouds were threatening all morning and afternoon. However, the heavy downpours did not occur until late in the day, when the children were safely settled in the hall.

In addition to providing Sifrei Torah to imprisoned individuals for Sukkos, Misaskim also distributed Sifrei Torah to shuls which did not have enough of their own. Some of Misaskim's Sifrei Torah were also distributed to shuls with an elderly population so that they too could dance with a Torah and celebrate Simchas Torah. Misaskim Sifrei Torah are perfectly suited for these situations as they are rather small in size and are easily transported.

Because of the nine days of Yom Tov, Misaskim was inundated on Motzei Yom Tov with calls from families who were set to start sitting shivah as soon as Yom Tov was over. Misaskim volunteers started their rounds soon after the zman and were out until late in the night, and then again early the next morning, delivering shivah supplies to homes in all almost every community. During the hours following Motzei Yom Tov, Misaskim volunteers visited 50 homes and provided assistance for about 200 aveilim.

It is only due to the assistance of the dedicated team of Misaskim volunteers, who time after time tirelessly devote their time and energy to those in need, that Misaskim is able to attend to the varied needs of our community.
Back to previous page