Misaskim Needs YOU!
December 08, 2011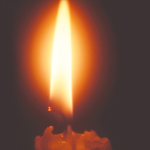 UPDATE: We have not reached our goal yet -- we still need to raise $3000.00. PLEASE HELP US TODAY!
Misaskim is calling upon
acheinu klal yisroel
for urgent help in covering the costs for
kvurah
for an unprecedented amount of
meisei mitzvah.
Misaskim was contacted last week by an elderly woman for help in bringing home her son's body. Tragically, this single, young man was found dead in his hotel room by hotel staff. Misaskim volunteers maintained contact with the distraught woman as they began proceedings to transfer her son's body.
However, the following morning, volunteers were unable to reach the woman. After repeated attempts, they called upon the woman's relatives to check on her. It was direct
hashgacha
that another family member contacted Misaskim in the interim to find out whether the organization is involved in assisting this woman. Now Misaskim was able to quickly locate the woman's relative when they were unable to reach her. Unfortunately, the relative reported that the mother too, was found dead in her apartment. The terrible tragedy of her son's sudden passing was too much for the woman's fragile health and she succumbed to her grief.
While this is indeed extremely heartbreaking and quite rare, Misaskim has already been involved in similar situations. However, this double tragedy was unbelievably magnified during the early morning hours of the following day. A relative called Misaskim's hotline at 3 a.m. The volunteer who took the call reported that this family member could barely relate the reason for his call. After several attempts it became clear that local police department officials had notified the grieving family that their elderly aunt had been discovered dead in her apartment, with her body unfortunately in bad condition. This was indeed a situation that Misaskim has never encountered before. Misaskim volunteers were overwhelmed with the task of ensuring kavod hameis and to assist with identifying and releasing the bodies of all the
niftarim,
which involved dealing with three different municipalities at the same time.
The head of the family, who is the next of kin, was suddenly faced with the daunting costs of three funerals. The costs of three Jewish burials were well beyond his means. He opted for the much cheaper option of cremation for all three
niftarim
and remained adamant with his decision. Misaskim volunteers spent hours explaining, begging, and convincing him to reconsider. An agreement was finally negotiated in which Misaskim assumed responsibility for the entire
kvurah al pi halacha.
Misaskim did not hesitate much when the agreement was reached and arranged for three complete burials, including an undertaker, plots, graves and three different funeral homes.
Total cost: $16,000.00.
Now Misaskim is urging the community to contribute generously towards this awesome
mitzvah.
The costs are overwhelming. While cremation would have cost less than $5000.00 for all three
niftarim,
this sum does not even equate to the cost of bringing even one
niftar
to
kever yisroel.
Here at Misaskim, volunteers have done all they could to maintain
kavod hameis
and to bring three
yiddishe neshomos
to
kever yisroel.
Misaskim has worked to make a true
Kiddush Hashem
and we are hopeful that this won't evolve into a
chillul Hashem
due to a lack of funds. Now, we turn to you. We must raise the entire amount of $16,000. Remember, Misaskim is only a
shaliach
for the
klal; meis mitzvah
is your
mitzvah
! In this
zchus
, may
Klal Yisroel
be shielded from any more suffering and pain.
To donate,
click here
Back to previous page