Nothing Takes Precedence Over Mes Mitzvah
December 13, 2010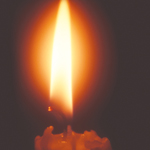 During the week of October 18th, Misaskim was notified that an elderly woman had died at Coney Island Hospital and that her body had been lying in the morgue for a few days. This information led Misaskim to take on the highest Mitzvah of all: Mes Mitzvah.

The first course of action was to contact a niece of the deceased-the only lead Misaskim had at that time. A Misaskim volunteer tried to get in touch with her directly numerous times but was unable to reach her. Misaskim was simultaneously in contact with the Hebrew Free Burial Society, which stands side by side with Misaskim in ensuring kavod hames. It was through the Hebrew Free Burial Society that Misaskim learned that the deceased's niece had already approved and scheduled the cremation of her aunt's body.

"There is nothing in the entire Torah that takes precedence over Mes Mitzvah" (Tur). And there is certainly nothing that will stop Misaskim from using all its resources to prevent a cremation.

Misaskim volunteers left no stone unturned in their efforts to reverse this decision. Through a thorough and painstaking investigation, Misaskim discovered that the surviving niece's employer was a close associate to the organization. The employer agreed to intervene and the niece explained to the employer and Misaskim that financial reasons had prompted her decision. She was willing to approve a Jewish burial after Misaskim offered to take responsibility for all the costs that a Jewish Burial entails. With the support of Misaskim, the niece contacted the funeral home to call off the cremation. "Itís a good thing I called now." she mentioned, "because they were about to do it." The body of the deceased had already been prepared for the cremation process and was moments away from causing irreparable trauma to her soul.

On Monday, October 25th, the body of the elderly woman was brought to Kever Yisroel and buried in a HFBS cemetary. "The merit of Mes Mitzvah is immeasurable," explained the Misasakim member who oversaw the process. "May her soul evoke rachmei shamyim and blessings for all of Klal Yisroel."


Back to previous page